I always manage to read comments, check my blog, look for pictures, and to be entertained... read web-comics. There are hundreds of webcomics out there on the net but I've managed to take it down to just 32 (why 32 you ask? its nothing really, just to have a different number other than 10 or something.)
Here's my list of webcomics (in no particular order) and I'll throw in some facts about them.
Cyanide and Happiness:
Cyanide and Happiness began as a small series of comics drawn by Kris Wilson at the age of 16. One day while at his home suffering from strep throat, Kris entertained himself by drawing comics by hand, and would later move on to drawing them on his computer. Kris created his own website called Comicazi, that allowed him to showcase his comics to others. Kris shared his comics with the forum of Sticksuicide.com.
xkcd
:

The comic began in September 2005 when Munroe decided to scan doodles from his school notebooks and put them on his webpage. He currently "works on the comic full time" making xkcd a self-sufficient webcomic. According to Munroe, the comic's name has no particular significance and is simply a four-letter word without a phonetic pronunciation, something he describes as "a treasured and carefully guarded point in the space of four-character strings." The name of the comic is spelled in all lowercase letters, or all capitals.
Ctrl + Alt + Del
:
Ctrl+Alt+Del (abbreviated CAD) is a gaming-related webcomic and animated series written by Tim Buckley. The name of the comic refers to the Windows command Control-Alt-Delete. It premiered on October 23, 2002, and is currently updated every Monday, Wednesday and Friday. The comic's focus has gradually shifted away from single strip gags towards longer story arcs and greater continuity.
Pajama Forest: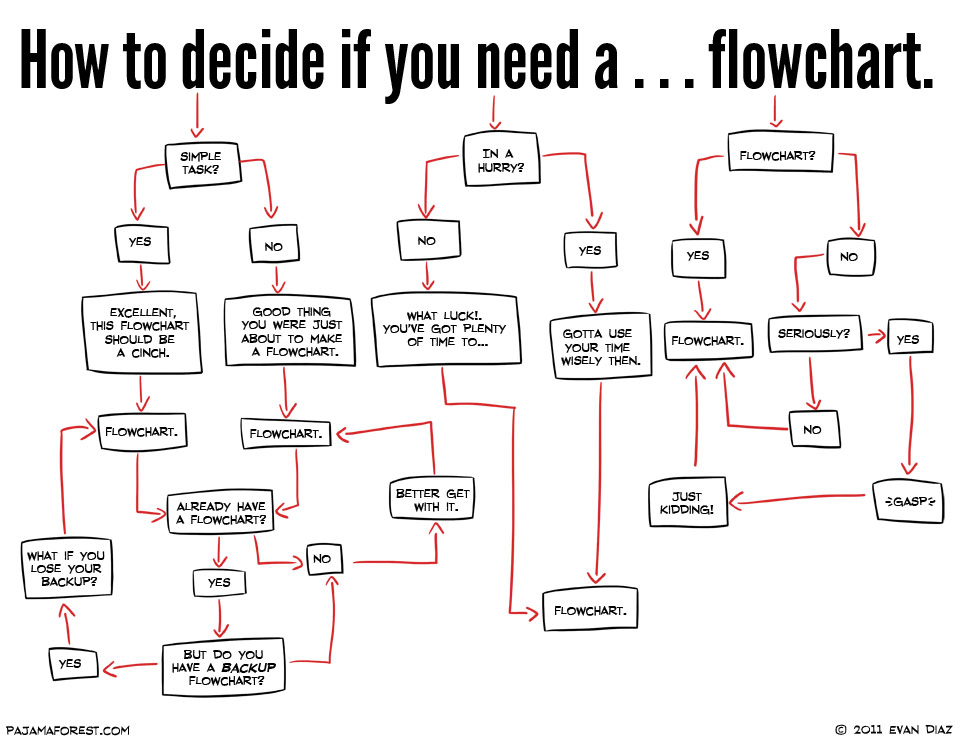 Pajama Forest is a twice weekly (Monday/Thursday) comic strip that follows the awesomely imaginative adventures of dude named August and his little brother Ed. Every once in a while Pajama Forest features "Semi-True Tales" of the lives of Evan (the cartoonist) and his wife.
Rooster Teeth:
In 2006, Rooster Teeth Productions formed its own webcomic series, Rooster Teeth Comics. The strip satires the staff members in their regular daily lives, although often pushing each member's personality to the extreme for comedic effect.
The Joy of Tech:
Joy of Tech is a webcomic created by Nitrozac and Snaggy, whose real names are Liza Schmalcel and Bruce Evans. Both are Canadians. The comic, which is produced three times a week, concentrates on technology-oriented themes, with an emphasis on the "cult" of Apple Computer products.
Dinosaur Comics:
Dinosaur Comics is a constrained webcomic by Canadian writer Ryan North. It is also known as "Qwantz", after the site's domain name, "qwantz.com". The first comic was posted on 1 February 2003, though there were earlier prototypes. Dinosaur Comics has also been printed in two collections and in a number of newspapers.
Virtual Shackles
:
The neural network knows math. The neural network knows physics. The neural network knows geek. The neural network knows science. The neural network knows comics. The neural network knows gaming. The neural network knows computers. The neural network knows you. The neural network is learning. The neural network cannot be stopped.
Sinfest:
Sinfest is a webcomic written and drawn by Japanese-American comic strip artist Tatsuya Ishida. The first strip appeared on January 17, 2000. A new strip is published daily on the Sinfest website. On July 9, 2006, the Sinfest website underwent a redesign, and became self-published, no longer a member of Keenspot.
Saturday Morning Breakfast Cereal:
Saturday Morning Breakfast Cereal is a webcomic by Zach Weiner. Like most one-off comics, there are few recurring characters. The humor often comes from leading the reader to think they understand the situation when they look at the picture, but then throwing them off with a punchline-esque caption underneath.
Mega Tokyo:
Set in a fictional version of Tokyo,
Megatokyo
portrays the adventures of Piro, a young fan of anime and manga, and his friend Largo, an American video game enthusiast. The comic often parodies and comments on the archetypes and clichés of anime, manga, dating sims, arcade and video games, occasionally making direct references to real-world works.
Penny Arcade:
Penny Arcade is among the most popular and longest running gaming webcomics currently online. Holkins and Krahulik are among the few and first webcomic creators successful enough to make a living from their work. In addition to the comic, Holkins and Krahulik also created Child's Play, a children's charity, and PAX, an annual gaming convention.
Questionable Content:
Questionable Content (abbreviated QC) is a slice-of-life webcomic written and drawn by Jeph Jacques. It was launched on August 1, 2003; the 1600th strip was posted on February 12, 2010.
8-bit Theater:
8-Bit Theater is a sprite comic created and launched by Brian Clevinger which was published in 1224 episodes from March 2, 2001 to March 20, 2010. One of the most popular web comics, it won the Web Cartoonists' Choice Awards for best fantasy comic in 2002.
Order of the Stick:
The Order of the Stick began its run on September 30, 2003 on what was (at the time) Rich Burlew's personal site for gaming articles. Initially, the strip was intended to feature no plot whatsoever-depicting an endless series of gags drawn from the D&D rules instead-but Burlew quickly changed his mind, laying down the earliest hints of a storyline as early as strip #13.
PvP:
PvP, also known as Player vs Player, is a webcomic, written and drawn by Scott Kurtz, with around 100,000 unique visitors per day as of August 2005. On February 1, 2007, it became the subject of its own animated series.
Frenetic Funnies:
The Gag Cartoon Series by Jeff Swenson. 8 years running on the worldwide web. Frenetic Funnies means fast laughs.
Girl Genius:
Girl Genius is an ongoing comic book series turned webcomic, written and drawn by Phil and Kaja Foglio and published by their company, Studio Foglio LLC under the imprint Airship Entertainment. The comic has won five WCCA awards including 2008 Outstanding Comic, and been nominated for a Hugo Award for Best Professional Artist, an Eagle Award and twice for an Eisner Award; in 2009 it won the Hugo for best graphic story.
Garfield minus Garfield:
Garfield Minus Garfield is a webcomic created by Dan Walsh, which received considerable attention during 2008. Each strip consists of a reprint of a past episode from the comic strip Garfield, from which the character of Garfield himself has been removed through photo manipulation. Though Walsh admits that he was not the first to come up with this idea, he was the first to "champion and popularize" it.
Red Meat:
Max Cannon's
Red Meat
is an independent comic strip begun in 1989. It appears in over 75 alternative weeklies and college papers in the United States and in other countries. Since 1996, it has been available for reading on the web.
Kevin and Kell:
Kevin and Kell is a furry comedy webcomic strip by syndicated cartoonist Bill Holbrook. The strip began on September 3, 1995. It is one of the oldest continuously running webcomics.
Office Evil:
A little evil for your offie every damn day.
Married to the Sea:
Married to the Sea is a webcomic by husband and wife Drew and Natalie Dee. Each has a personal webcomic project: Drew is also the author of Toothpaste for Dinner and Natalie Dee produces NatalieDee.
Copper:
Copper is a comic strip by Kazu Kibuishi that has enjoyed both webcomic and print appearances. The web comic began in April 2002 in a much larger than usual square format. Except for the first strip, the comic is in color. The large format may account in part for the slow schedule - updates occur monthly at best. The comic went on a brief hiatus at the end of 2004 but resumed in March 2005. Each page tells a self-contained story, but there are a few recurring characters. Copper was named one of the best webcomics of 2004 by The Webcomics Examiner.
Creased Comics:
Brad Neely is a comic book artist from Fort Smith, Arkansas who now resides in Los Angeles, California. Neely attended the Pennsylvania Academy of the Fine Arts. His work includes the comic series "Creased Comics" and the unauthorized spoof of Harry Potter entitled Wizard People, Dear Reader (also called "Wizard People, Dear Readers" in some formats).
The Adventures of Dr. Mc Ninja:
The Adventures of Dr. McNinja is a webcomic written and drawn by Chris Hastings and inked by Kent Archer. Published three times a week on its own website, it features the fictional adventures of a character named Dr. McNinja, a thirty-five-year-old doctor who is also a ninja. The first story was published in the summer of 2004 as a one-off, and the comic has been in regular publication since late 2005.
Diesel Sweeties:
Diesel Sweeties is a webcomic and former newspaper comic strip written by Richard Stevens III (R Stevens). The comic began in 2000, originally hosted at robotstories.com. It was later picked up for newspaper syndication, beginning in 2007.
Achewood:
Achewood is a webcomic created by Chris Onstad in 2001. It portrays the lives of a group of anthropomorphic stuffed toys, robots, and pets. Many of the characters live together in the home of their owner, Chris, at the fictional address of 62 Achewood Court. Another address used in the strip is 11 Via Verde, the home of main character Ray.
Floodworks:
Floodworks is a collective venture between four artists: Adam Rosenlund, an accomplished artist in just about any medium you care to mention. Ethan Ede, writer. Adam Bennett, burgeoning film maker and 3D artist. Dillon Woods, coder.
Bunny:
Bunny is a daily webcomic by Lem, the pseudonym of a Welsh artist named Huw Davies. Launched in August 2004, Bunny follows the gag-a-day formula, with no true plotline. The subject matter of Bunny varies widely (with topics ranging from popular Internet culture, to current events to rabbit ninjas), but usually portrays the pink bunny protagonist's uncomplicated take on a given situation.
WHAT? Your favorite web-comic is not listed? Say it by commenting below.